Project overview
This romantic 15th-century castle stands in the Somerset countryside, surrounded by 20 acres of magical gardens. With sandstone walls and oak panelling throughout, the castle called for an injection of warmth and colour. London House carefully picked out a collection of handmade antique rugs, sufficient for one of the greatest houses in Britain.
In medieval times, rent was collected around Christmas time for those leasing the land around Cothay Manor and consisted of a pair of silver spurs and a rose.
As you step through the ancient Gatehouse and push past the enormous front door, you're taken back in time by the stone walls, archaic furniture and other perfectly preserved period features.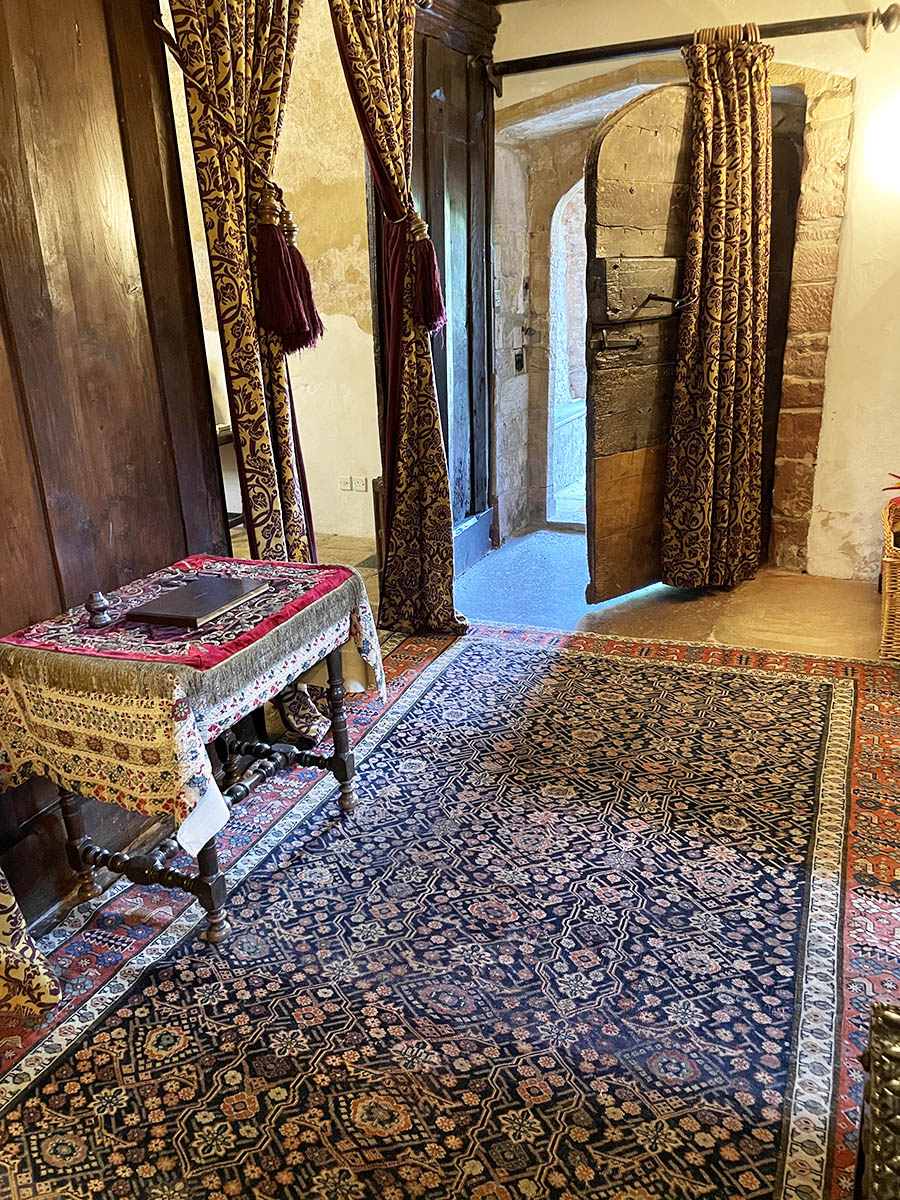 The entrance Hall showcases an Antique Qashqai Kelleh of tremendous scale with a pictorial duck border. Qashqai carpets of this size are rare and would have been made for the Khan, or leader, to take pride of place during gatherings and festivals, which is very fitting for this location.
It has a fascinating border of chickens facing one another, and the main field design is scattered with animal and plant motifs.
The landscape in South West Persia is often rocky and barren, and the time and skill required to weave a richly coloured woollen carpet of this warmth and vibrancy is perhaps an artistic reaction to the harshness of the environment.
Hand knotted circa 1890 and in exceptional condition, this piece is a show-stopping addition to this texture-rich and almost flamboyant entrance hall.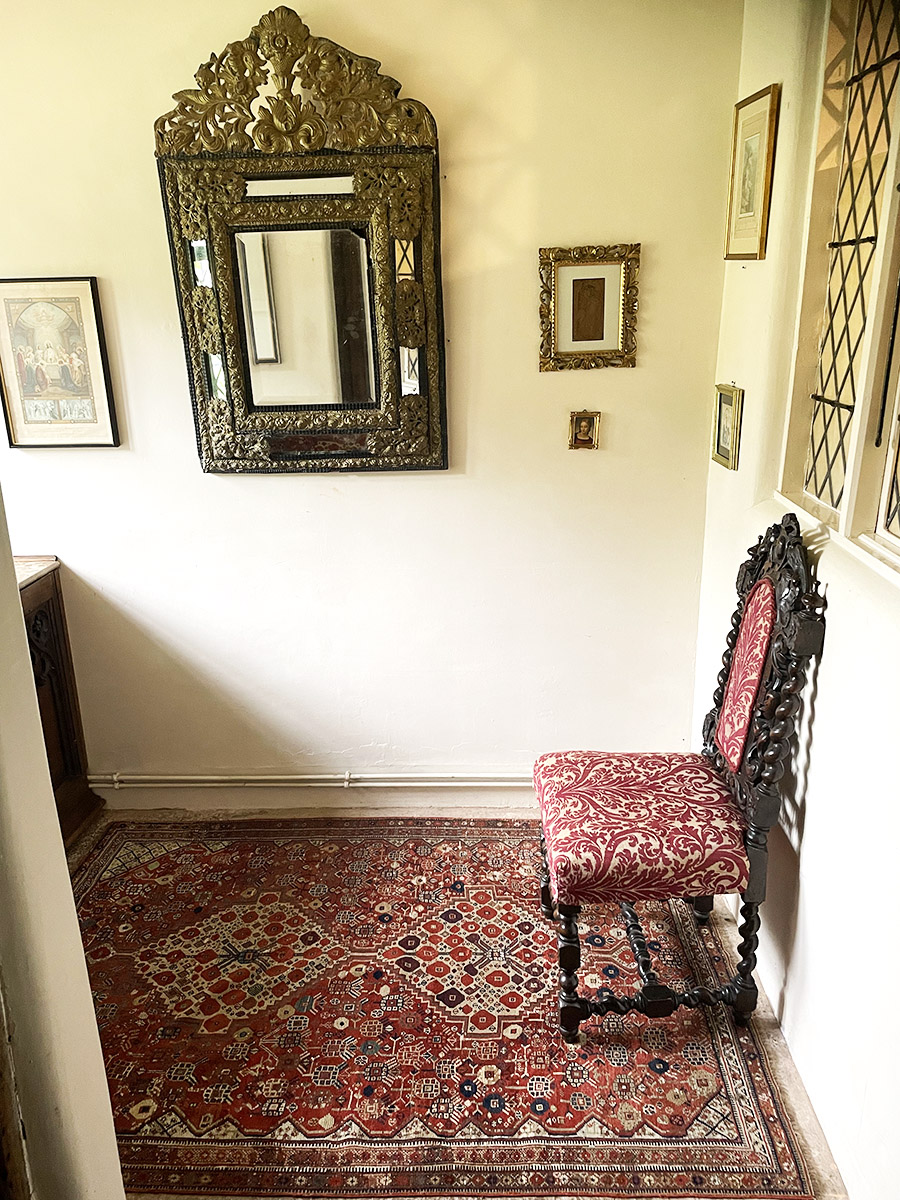 The downstairs reception area boasts a beautiful Antique Qashqai Circa 1850.
This Qashqai Khamseh was handwoven in South Persia (Iran) by nomadic Qashqai tribes and features two large central hexagonal pole medallions with geometric flower motifs. A rich red colour is used for the ground of the rug, with detailing highlighted in rich blues and creams. The central medallions also have a cream ground colour, a rare feature in Qashqai Rugs. The rest of the rug is adorned with different geometric flower patterns in the central area and surrounding borders.
The delicate weaving, geometric designs and rich colours complement this space's muted cream and gold tones, adding a layer of texture and colour. The 15th-century oak chair seated at the head of the rug has a bold and intricate pattern which works beautifully with the carpet underneath.
Whether you live in a castle or a cottage, if you have a residential property requiring new or antique rugs, London House can provide a complimentary home viewing service, allowing you to see the rugs in situ before making any commitments. For more information, please contact us here or call on 01937 845123.